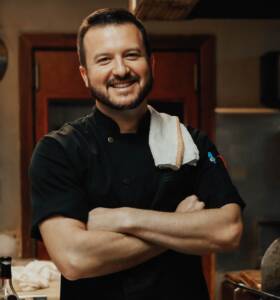 Rich Knowles, Owner and CEO 
Chef Rich graduated Manatee High School in 2004, attended college in Gainesville, FL and journeyed out west to pursue his culinary passion.  Rich worked at a couple nice restaurants in the ski resort town of Big Sky, Montana before taking a job at the very exclusive and renowned Yellowstone Club.  His path eventually led him to help open up the Bob's Steak and Chophouse in downtown Austin, TX where he trained as a meat cutter and sous chef.  A couple years later, Chef Rich was ready for a change and answered the call to move back home to Florida.  Rich opened up his own bistro in Bradenton, enRich Bistro, which became a local favorite spot for great food, wine and craft cocktails.  Rich served as the Owner and Executive Chef at enRich for six years until he sadly decided to close down due to Covid.  Fortunately, as one door closed for Rich, another door opened.  He started Innovative Dining in order to provide an excellent standard of cuisine, crafted from top-quality ingredients.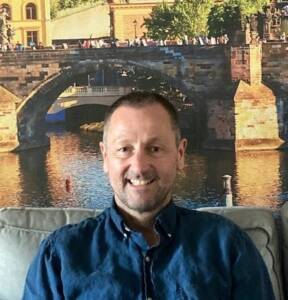 Antonio Botticelli, Catering Director
Born and raised in Florence, Italy, Antonio Botticelli found his passion for all things culinary as a teenager while working for the prestigious Florentine bakery Dolci e Dolcezze, famous for five-star cakes and five-star customers like Sofia Loren. This was followed by a stint in New York City as bakery director for the Milan-based Sant Ambroeus, a chain of Manhattan restaurant, bakeries and catering facilities. Back in Florence in the early 2000's, Antonio joined Galateo Ricevimenti, the largest and most well-known catering company in Italy. As catering and events director, he planned and oversaw the high-end weddings, business meetings and social events for which Florence, Tuscany and Italy have become known for.  Currently taking a hiatus from Galateo, he is catering director at Innovative Dining in Sarasota, and is involved in several projects to bring authentic Italian cuisine, culture and experiences to the Cultural Coast and beyond.. Buon Appetito!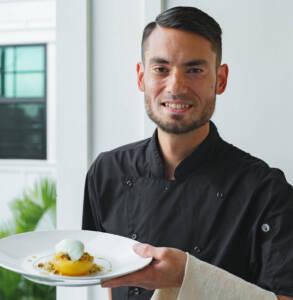 Larry Lane, Executive Chef
Chef Larry Lane brings 23-years' experience to Innovative Dining.  Graduating college in 2009, Chef Larry became an executive Sous Chef and pastry chef at two restaurants in Tallahassee under his mentor Chef Chris Traylor.  After six years, he moved back to Tampa, working at places like Palma Ceia GCC and eventually took a traveling chef position for a worldwide private jet catering company.  His time in in that position gave him the distinct opportunity to cook for president Elect Donald Trump, General Colin Powell, and Warren Buffet just to name a few.  Chef Larry was then offered a position to head the private aviation catering business as well as taking on Sous Chef, Private Chef and eventually Executive Chef at Grasing's Restaurant in Carmel, California.  Through Grasing's restaurant, Chef Larry had exclusive opportunities cooking for former Secretary of Defense, CIA Director, and White House Chief of staff Mr. Leon Panetta.  Being a Florida native, Chef Larry made his way back east where it all began bringing his skills and experience to Innovative Dining.